With the newly approved CARES Act, SMB lenders are scrambling to roll out programs that conform to the released guidelines. In an effort to do our part, Modelshop is offering six months license free use of our platform for lenders who need assistance building new decision models for the CARES program.
Modelshop is a model automation platform that can integrate with your origination software to provide custom variables, logic, rules and analytics to automate lending decisions and pricing. Models can be based on the data model you already have as well as new data sources that can be imported using connectors. We provide plug-ins for credit reporting, business reports, financials and bank statements.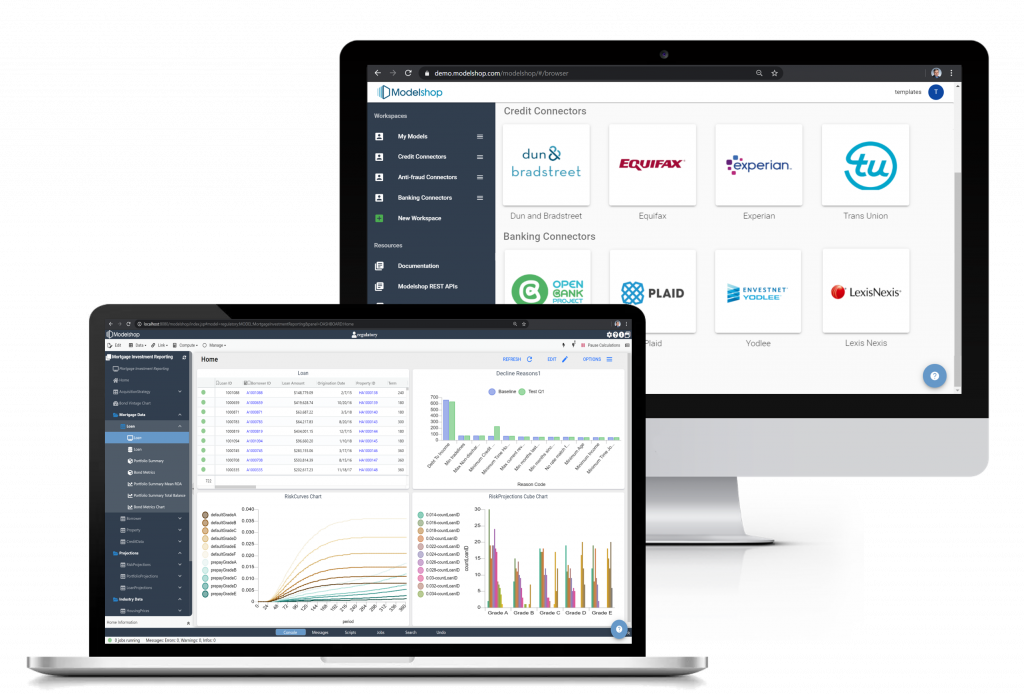 By leveraging Modelshop, lenders who either are not fully automated today or who do not have the flexibility in their origination platform to rapidly deploy new programs can accelerate their loan decision times significantly.
Program Details
To help lenders move quickly, Modelshop is waiving license fees for six months and only requesting that the lender cover a reasonable fixed-price integration and modeling support fee. We can typically build a custom model and integrate it into your existing process in less than two weeks.
After the surge in SMB applications related to COVID-19, lenders may choose to stop using Modelshop with no further obligation. We believe that having the Modelshop team assist in building your CARES Act lending model will be less expensive than a custom build while allowing you to close loans faster and provide a better customer experience through automation.
We have the capacity to help around 10 lenders through this surge. Please let me know if you are interested in learning more about this program. You can also learn more about Modelshop's Credit Workbench here: https://www.modelshop.com/credit-workbench/
Please contact me if you would like to learn more about the program or about Modelshop's Credit Model Automation platform.
Tom Tobin is Modelshop's CEO and Founder. He has been building automated modeling solutions in the credit and fraud space for over 25 years as a technology leader at FICO, Fiserv, Oracle and HP.